About Andrew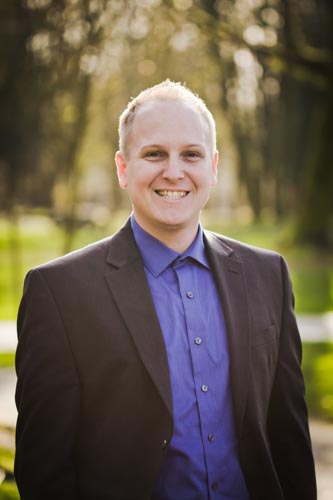 I am truly passionate about all things Real Estate! I've been in the business for over a decade and I continue to love what I do! The Lord is constantly blessing me with amazing opportunities and terrific people to work with! I was especially blessed last year when I was presented with the Medallion Club Award, which is awarded to the Top 10% of all Realtors. I enjoy sharing my Real Estate knowledge and experience with my clients to help them become smart and successful home buyers, sellers and investors!
My favourite part about Real Estate is getting to know my clients personally and conducting my business with a relational approach. I value loyalty and honesty in my business and I take pride in making my clients feel comfortable and well managed throughout their Real Estate experience.
When I'm not in the office or out with my clients I'm usually doing something sports related! I'm a sports nut…like, a serious sports nut! I love everything about sports…playing, watching, you name it! I love to play soccer, tennis, golf, and baseball. I'm a huge Toronto Blue Jays and Seattle Seahawks fan! I'm also heavily involved in my church, Riverside Community Church. I have recently stepped down from leading their Young Adults group and have served in various levels of youth ministry for the past 16 years. I have also had extensive involvement with missions work through my church. To date, I have participated in 10 mission's trips including 7 to Costa Rica! This past trip we built a new church for a small Nicaraguan refugee community called Martina Bustos and were able to make some amazing friendships!
I've always enjoyed traveling, especially to wherever the sun is! Prior to becoming a Realtor I worked on cruise ships for Princess Cruises and was fortunate enough to live in the Caribbean for an entire summer! If you ever have time, get in touch with me and I can regale you for hours about my adventures at sea!
Feel free to contact me about all your home buying, selling or investing needs! Your unique real estate goals are my passion and I would love the opportunity to work with you and help you be successful in this market!
My Client First Philosophy
Buying and selling real estate shouldn't be a chore; it should be an Experience! I understand the importance of making your real estate transactions enjoyable and exciting, while making sure that nothing compromises the professional manor in which I operate my business. It's my goal to continue to build my business on integrity, honesty, and hard work. I love what I do and it shows through my work. I would love to have the opportunity work with you and I make sure that I'm readily available to address any questions or concerns you might have.
That said, in my experience as a Tri-City real estate professional, I've also found that providing the very best service is essentially about putting my clients first. This means keeping myself accessible, being a good listener as well as a good communicator, and responding quickly to your needs.
This "client first" philosophy has always been my approach and it requires me to continually improve my skills and ways of doing business. In addition, I've found that the latest technologies are enabling me to do everything I've always done, only much more quickly and efficiently. They've also helped me to extend the range of services I provide to my clients.